VXR8 Specialist
The Holden VXR8 is a vehicle produced by GM Holden Ltd which is an Australian subsidiary of General Motors.
If you are lucky enough to own a VXR8 in the UK you will be aware that getting parts and servicing on these lovely cars can be hard. Not many garages have ever even heard of them. The worry of leaving you pride and joy with a so called skilled mechanic to go on test drive after working on the car is a huge concern.
Here at LSX V8 based in Ross On Wye, Wales we have the pleasure of working on so many large V8 engined HSV vehicles that your pride and joy is in safe hands.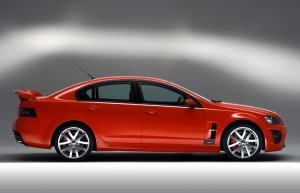 Contact us for a quote on service or repair of your VXR8.
For more information contact:
Telephone: 07850 836 917
Email: contact@lsxv8.co.uk
VXR8 | VXR8 Servicing | VXR8 Specialist | VXR8 Repairs | VXR8 Fault Finding